BearBuy Unavailable Friday, August 18, 6am to 9pm
Due to system patch work, BearBuy will be unavailable on Friday August 18th from 6am to 9pm. This is a critical security patch that needs to be deployed to multiple support systems campus wide. HCM, BLU, BearBuy and BFS will all be affected. We will be sending out email notifications and will also post this information on the BearBuy home page. Help us get the word out by forwarding to any BearBuy users you think will be impacted by the outage.
BearBuy support staff will be focused on processing transactions early in the week to mitigate the Friday outage. We are asking Campus Users to work on critical purchases as early as possible. We realize this has major impact on Campus Users but the benefits mean higher security across all our services. Thanks for your cooperation!
Contact:
Processing - Carts & Requisition: Your Campus Shared Services Support Team 
Procurement Policy: Your Campus Buyer 
BearBuy Technical Issues: BearBuyHelp@berkeley.edu
BearBuy Invoice/Payment Issues: BearBuyHelp@berkeley.edu
Overview
Our "Procure-to-Pay" system, BearBuy, provides staff, faculty, graduate students with active appointments and other employees with an intuitive, easy to use interface, catalog shopping and electronically-enabled workflows.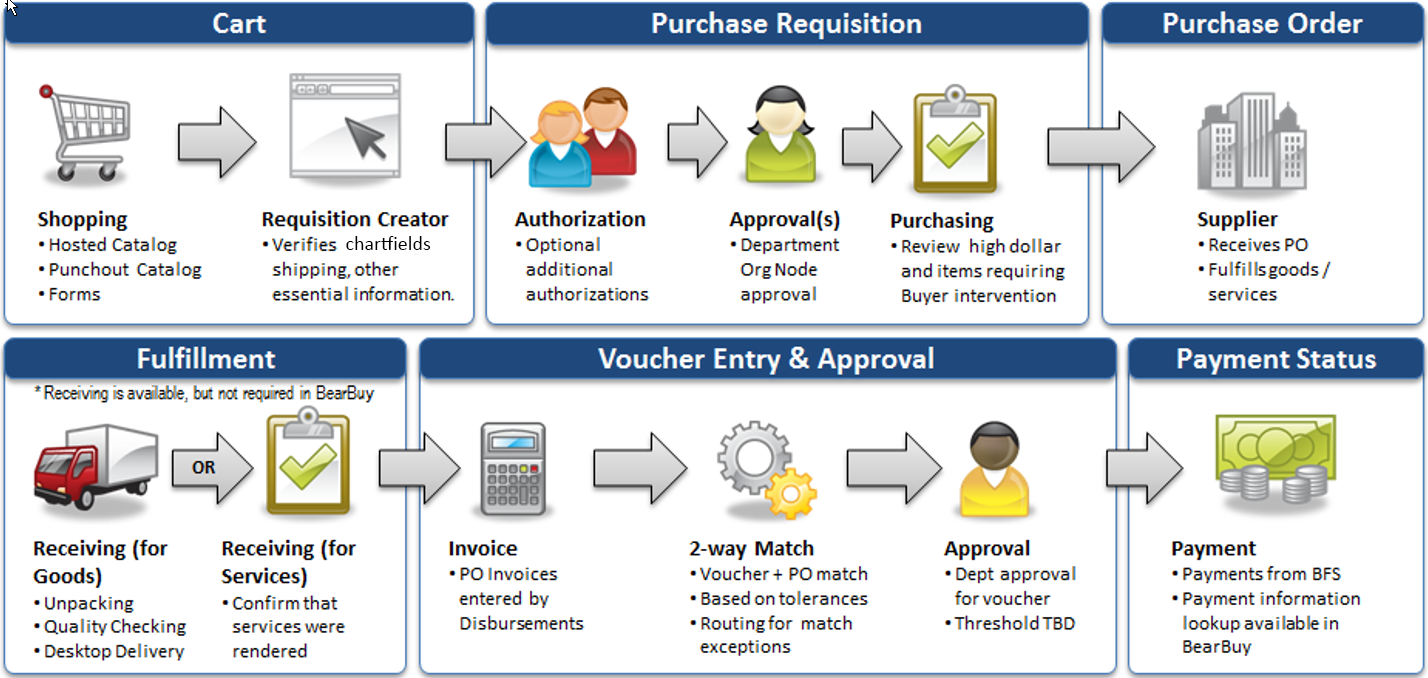 About BearBuy
This document will provide information about available BearBuy resources and where to find help when you need it.
About BearBuy (PDF)