Friday, November 16 from from 6AM to 6PM: BFS will undergo an upgrade and will be unavailable. When BFS is down, we have to turn off access to BearBuy since user roles, transactions and COA validations are all dependent on BFS.
Overview
Our "Procure-to-Pay" system, BearBuy, provides staff, faculty, graduate students with active appointments and other employees with an intuitive, easy to use interface, catalog shopping and electronically-enabled workflows.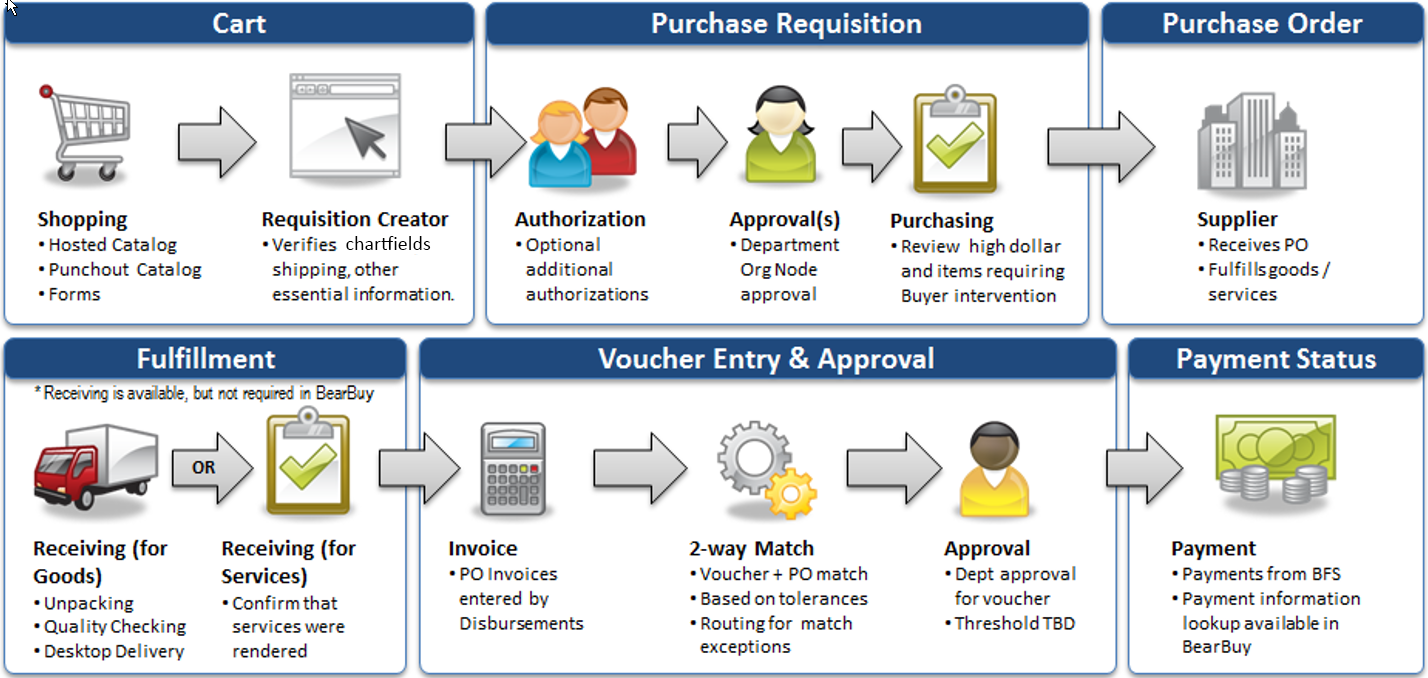 About BearBuy
This document will provide information about available BearBuy resources and where to find help when you need it.
About BearBuy (PDF)