Effective June 4, 2018, all requisitions are required to have a ship to address before a requisition is submitted. Shoppers will see the following error message below if a Ship To Address is not added to their cart.

Step 1. Log into BearBuy
1. Login to BearBuy (http://bearbuy.is.berkeley.edu/)
Use your CalNet Credentials
Step 2. Access Profile
1. Once logged in, the shopper will have access to their profile
2. Navigate to the top right-hand corner of the webpage
3. Click on your name and a drop-down menu appears
4. Click on "View My Profile"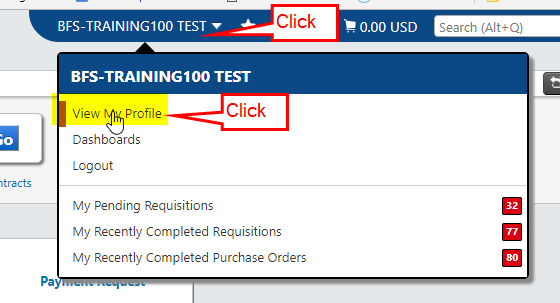 Step 3. Setup Default Addresses
1. The next screen will display various profile settings
2. Click on the Default User Settings drop-down and click on Default Addresses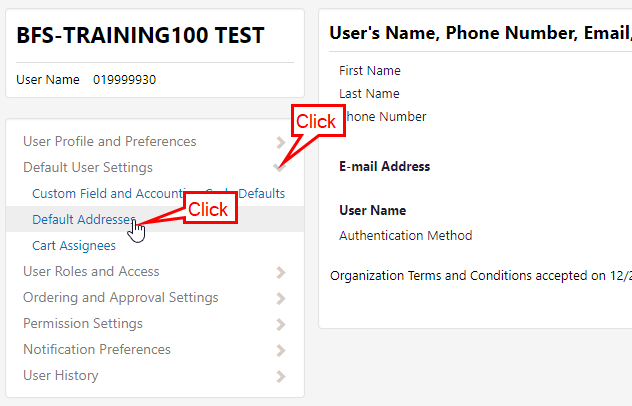 3. On the next screen click on the "Ship To" tab and then click on "Select Addresses for Profile" link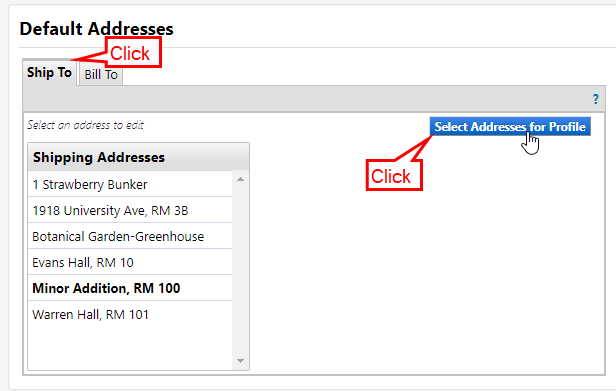 4. In the Address Search box enter your building and click "Search"
5. Numerous addresses should appear and select your department address
5. On the next screen click the "Default" box and click on the "Save" button. This will ensure that this is your default shipping address on file. 
Step 4. Future Ship To Address 
1. Going forward, any cart that is created will default to the address selected above