What causes orders to be delayed?
Did the Req Creator approve the requisition?
Did your department Org Node Approver or the (RA2 - RA contract & grant administrator) approve the funds for this requisition?
Did you attach the applicable Required PO Documents?
In the beginning....
In BearBuy, Carts become Requisitions. When approved, they generate Purchase Orders. When Suppliers invoice against the Purchase Order, a Voucher is created. All these are linked together but are separate documents in BearBuy. 
Ok, but I just want to know what's up with my order...
Right! But an "order" is a cart, a requisition, a purchase order, a voucher, a receipt and (for us) even the tickets or issues associated. So first figure out what you are looking for.  We usually start with the requisition, its the most commonly held up document. If it needs more information, is assigned to someone on vacation or who retired, is awaiting org node financial approval, or any other processing step, it will be be in an intermediate state. You can find this out by searching for the requisition. Use the Quick Search section at top right and enter your Requisition ID, then click on the Document link. In this case the Requisition already generated a Purchase Order, so you could also go to the Purchase Order. We'll go to the Requisition.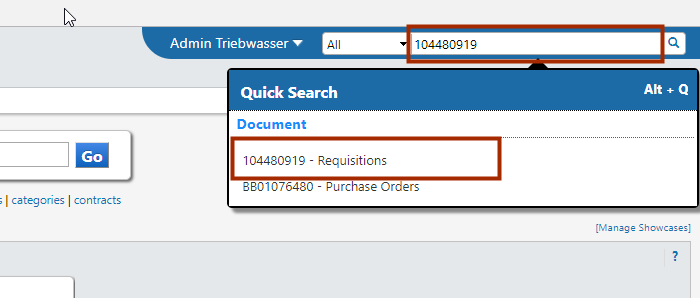 In the Requisition Summary tab, you can see Status. In this case it is complete, which means it moved through all approvals successfully and generated a Purchase Order.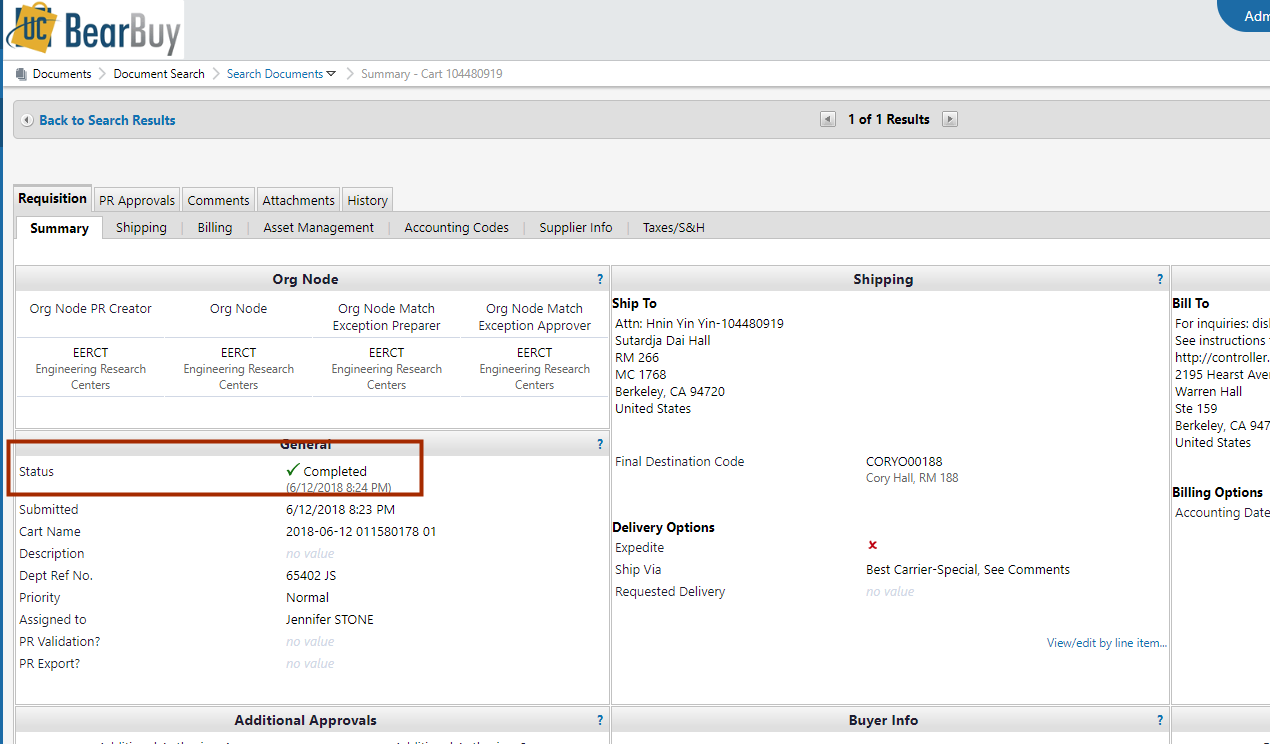 We also review the Approvals and History tab to get an idea of what's happening to a document. POs and Vouchers have similar tabs, so you can do this for them as well. 
Approvals show the different approval steps that the document needs to go through or has already completed: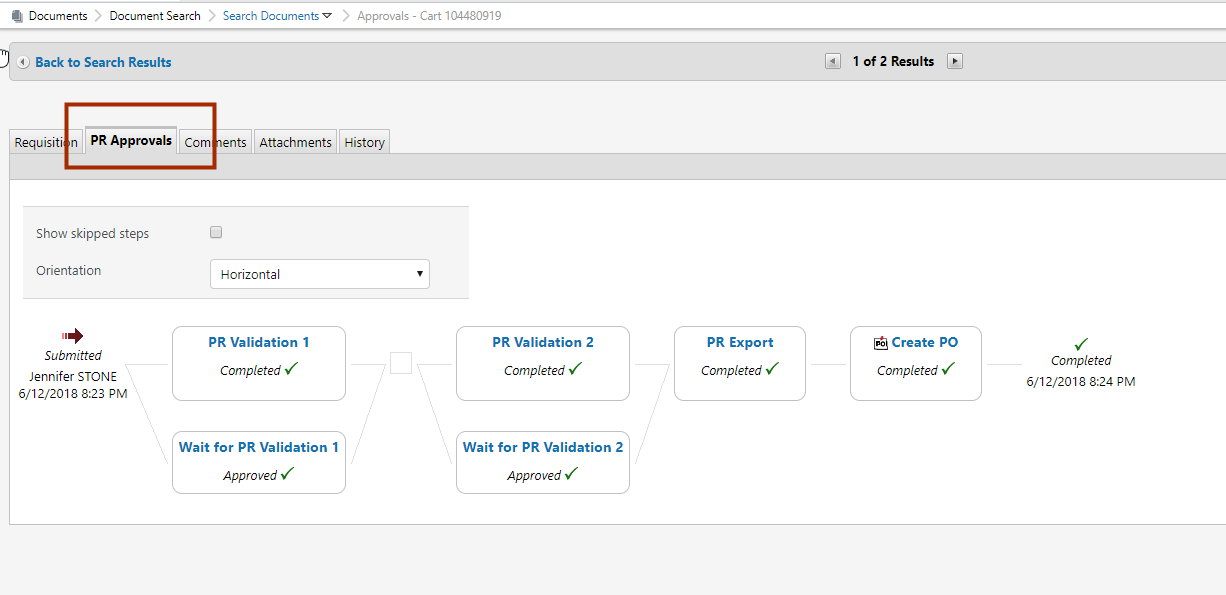 History will show you every step and action taken on the document. Very valuable when something is awry!

Great, but my requisition/purchase order/voucher is stuck. What do I do? 
Requistions/Purchase Orders
If order is over $10,000: Contact the Buyer referenced in the Org Node Assignment matrix Org Node Matrix
If order is under $10,000, do you know your Berkeley Regional Services contact? If so, email them. If not, you can add a comment to the requisition/purchase order/voucher and assign it to one of the people listed in the approvals or history sections. 
Voucher or Invoices
Contact BearBuy Team
If all this fails, you can create a BearBuy Service ticket and we'll help out.  
FYI
Procurement Lead times start when all the applicable documents are supplied with the requisition and the Org Node approval has been completed. 
Our standard turnaround times can be found on the SCM SLA website.