How To Use Service Order Forms
1. Log into BearBuy
2. From the Homepage, navigate to the Service Order Request Tile (located in the Frequently Used Forms section)

3. Once you click on the Service Order Request Tile it will open a new free form window
4. In the new form window fill out the necessary information (see form pictures below)
Supplier Information
Supplier Contact Information
Campus Department Contact Name
Service Description/Price
Service Start/End Date
Add Internal Attachments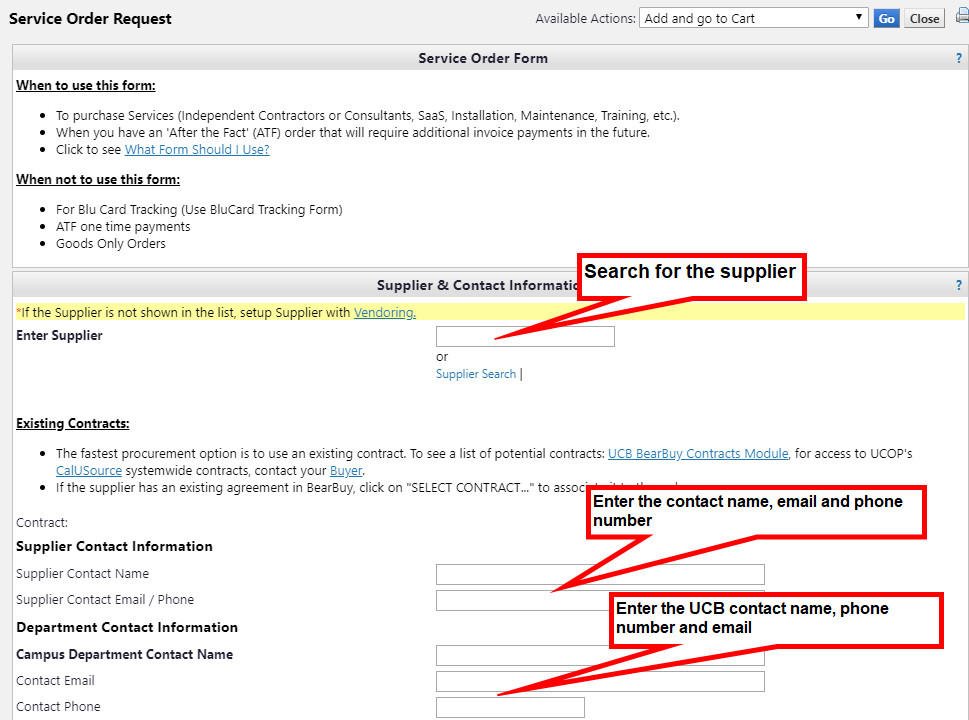 If you cannot find the supplier name through the search function then the supplier will need to be setup in BearBuy. See instructions: https://supplychain.berkeley.edu/vendoring 
The option to select a contract may appear if there is an active contract tied to the supplier. This contract has been negotiated by UCOP or UC Berkeley so it is imperative to choose a contract on file. See pictures below: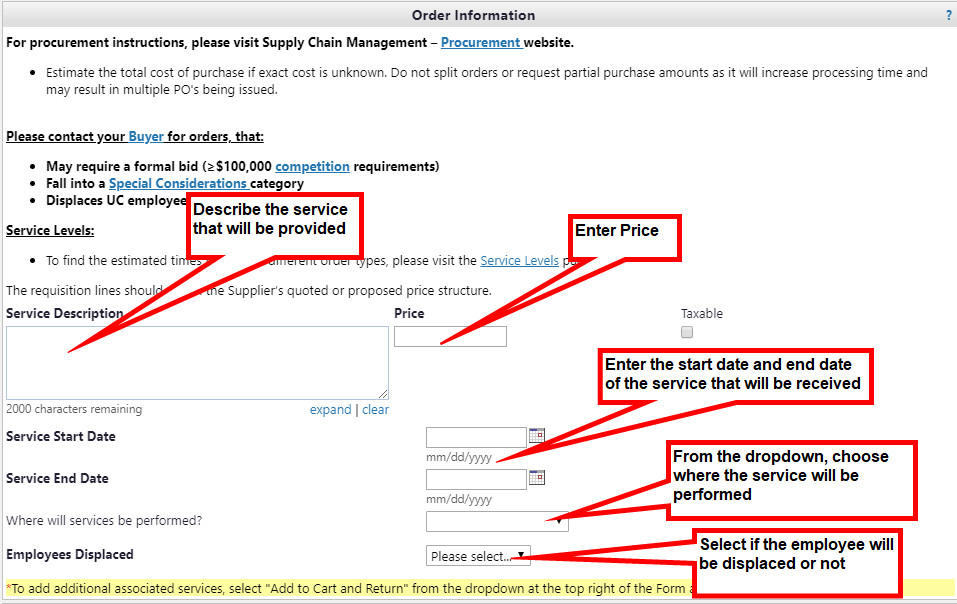 For section Employees Displaced: If this service contract may replace or displace any UC employees, please select yes.  A professional buyer will provide you with additional support for your request.
Quantity defaults to 1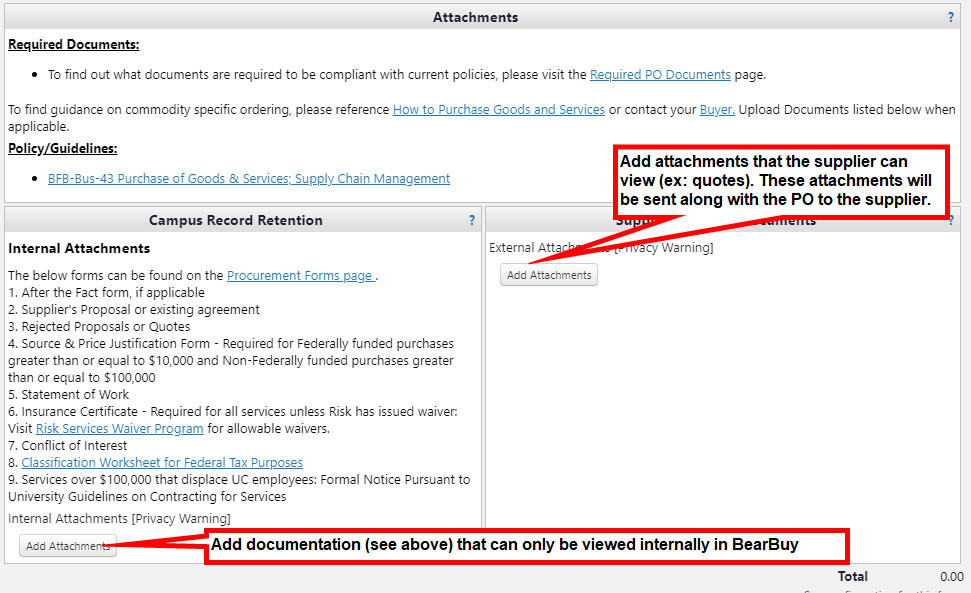 The website below provides detailed instructions by categories and what internal / external attachments are needed for the BearBuy requisition:
5. After the form information is filled out, click on the "Add and go to Cart" and click "Go" button

6. After adding the order to the cart a new window will open. In this window the user has the ability to change the Cart Name if they do not want the auto-generated name. Click on the "View Cart Details" button which will direct the shopper to the PO Overview page. 

7. The next page will contain various tabs that outline different parts of the Cart. Click on the "Summary" tab. 
Each Cart is required to have the following fields filled out before it is submitted and moved to a requisition: Org Node, Accounting Codes, and Ship To address
If any these fields are missing then the cart will need to be assigned to someone who can fill out this information or if it is submitted it will automatically route to someone who will fill it out
See the following pictures below: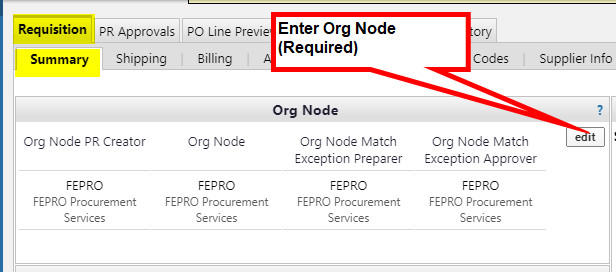 8. Review all the information on the PO Summary page, if everything is correct, either submit the cart or assign it to someone who can review it

9. Once the Cart is submitted it move to an Approvals workflow. In which a series of approvers will approve the order. Once order is reviewed and approved by the approvers it will move to a PO status. If the shopper wants to see the status of their requisition they can always click on the PR Approvals tab and see where the approval has stopped in the workflow. See Below: